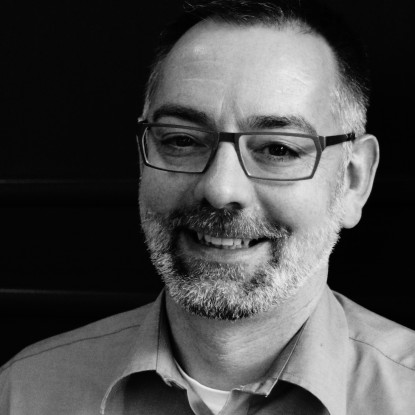 Prof. Dr.-Ing.
Markus Engelhart
Contact
m.engelhart@iwar.tu-...
work +49 6151 16-20300
fax +49 6151 16-20305
Work L5|01 209
Franziska-Braun-Straße 7
64287 Darmstadt
Main Research Subjects
Industrial wastewater treatment
Anaerobic digestion of wastewater and sludge
Resource recovery and water cycling
Complex process chains in wastewater treatment
Teaching
Starting from WS 2016/2017
Puplications
a list you find here (opens in new tab)
Committees / Memberships
DWA (Deutsche Vereinigung für Wasserwirtschaft, Abwasser und Abfall e.V.)
DWA – working group IG-5.1 "Anaerobic processes for industrial wastewater treatment" ("Anaerobe Verfahren zur Behandlung von Industrieabwässern")
IWA (International Water Association)
Other activities
Reviewer for research proposals (BMBF)
Reviewer for the journal "Water Science and Technology", IWA
Member of expert committees in BMWI funding programs: Central innovation program for medium sized companies "Zentrales Innovationsprogramm Mittelstand (ZIM)" and promotion of innovative skills in medium sized companies "Förderung Innovationskompetenz mittelständischer Unternehmen (PRO INNO)"
Deputy speaker of the working group for anaerobic technologies for bioenergy production "Anaerobtechnik zur Gewinnung von Bioenergie", DECHEMA VDI-GVC joint specialist community "Sustainable Production, Energy and Resources (SuPER)" (2005-2008)
Publications
Number of items: 44.
2021
Schwarz, Maximilian ; Behnisch, Justus ; Trippel, Jana ; Engelhart, Markus ; Wagner, Martin (2021):
Oxygen Transfer in Two-Stage Activated Sludge Wastewater Treatment Plants.
In: Water, 13 (14), p. 1964. IWA Publishing, ISSN 02731223,
DOI: 10.3390/w13141964,
[Article]

Behnisch, Justus ; Schwarz, Maximilian ; Trippel, Jana ; Engelhart, Markus ; Wagner, Martin (2021):
Improving aeration systems in saline water (part II): effect of different salts and diffuser type on oxygen transfer of fine-bubble aeration systems.
In: IWA Publishing, [Article]

Wolff, Sebast ; Weber, Felix ; Kerpen, Jutta ; Winklhofer, Miriam ; Engelhart, Markus ; Barkmann, Luisa (2021):
Elimination of Microplastics by Downstream Sand Filters in Wastewater Treatment.
In: Water, 13 (1), p. 33. MDPI, ISSN 2073-4441,
DOI: 10.3390/w13010033,
[Article]

Blach, Tobias ; Engelhart, Markus (2021):
Optimizing the Hydrothermal Carbonization of Sewage Sludge — Response Surface Methodology and the Effect of Volatile Solids.
In: Water, 13 (9), p. 1225. DOI: 10.3390/w13091225,
[Article]

Blach, Tobias ; Engelhart, Markus (2021):
Optimizing the Hydrothermal Carbonization of Sewage Sludge—Response Surface Methodology and the Effect of Volatile Solids. (Publisher's Version)
In: Water, 13 (9), MDPI, e-ISSN 2073-4441,
DOI: 10.26083/tuprints-00019365,
[Article]

2020
Engelhart, Markus ; Wagner, Martin ; Behnisch, Justus ; Blach, Tobias ; Schwarz, Maximilian
Zilch, Konrad ; Diederichs, Claus Jürgen (eds.) (2020):
Abwassertechnik.
In: Handbuch für Bauingenieure, 3. Auflage, pp. 1-60, Wiesbaden, Springer Vieweg, ISBN 978-3-658-21749-5,
DOI: 10.1007/978-3-658-21749-5,
[Book Section]

Lutze, Robert ; Engelhart, Markus (2020):
Comparison of CSTR and AnMBR for anaerobic digestion of WAS and lipid-rich flotation sludge from the dairy industry.
In: Water Resources and Industry, 23 (Juni 2020), p. 100122. e-ISSN 22123717,
DOI: 10.1016/j.wri.2019.100122,
[Article]

Engelhart, Markus
Rosenwinkel, Karl-Heinz ; Austermann-Haun, U. ; Köster, S. ; Beier, M. (eds.) (2020):
Entsalzungstechnologien und Wasserkreislaufführung (Reuse / Recycling).
In: Taschenbuch der Industrieabwasserreinigung, 2. Auflage, pp. 172-189, Essen, Deutschland, Vulkan Verlag, ISBN 978-3-8356-7398-4,
[Book Section]

Engelhart, Markus
Rosenwinkel, Karl-Heinz ; Austermann-Haun, U. ; Köster, S. ; Beier, M. (eds.) (2020):
Abwasser aus der Herstellung von Solarzellen (Photovoltaik).
In: Taschenbuch der Industrieabwasserreinigung, 2. Auflage, pp. 688-698, Essen, Deutschland, Vulkan Verlag, ISBN 978-3-8356-7398-4,
[Book Section]

Barkmann, Luisa ; Bitter, Hajo ; Wolff, Sebastian ; Weber, Felix ; Engelhart, Markus ; Kerpen, Jutta ; Bitter, Eva (2020):
Industrieller Eintrag von Mikroplastik in die Umwelt. Erste Erkenntnisse aus dem Projekt EmiStop.
In: Korrespondenz Abwasser : KA ; Informationsblatt für das Abwasserwesen ; Wasser, Abwasser, Abfall, 67 (2), pp. 112-117. ISSN 0341-1540,
[Article]

Barkmann, Luisa ; Engelhart, Markus (2020):
Industrielle Eintragspfade von Mikroplastik - Zwischenbilanz des Projektes EmiStop.
In: Schriftenreihe IWAR, 257, In: Mikroplastik - Herausforderungen und Perspektiven in der Abwasser- und Abfallbehandlung : 91. Damstädter Seminar am 23.01.2020 in Darmstadt, pp. 46-53,
Darmstadt, Institut IWAR, TU Darmstadt, ISBN 978-3-940897-58-9,
[Conference or Workshop Item]

2019
Blach, Tobias ; Tolksdorf, Johanna ; Engelhart, Markus ; Wagner, Martin (2019):
Overcoming urban water scarcity through the reuse of energy-efficient treated grey and black water: SEMIZENTRAL's large-scale plant case study.
Berlin, 12th IWA International Conference on Water Reclamation and Reuse, Berlin, 16.-20.06.2019, [Conference or Workshop Item]

Engelhart, Markus (2019):
Technische und organisatorische Konzepte für die Wasserwiederverwendung in Industrieparks. Niedersächs. Grundwasserkolloquium, Internationales Symposium RE-WATER Braunschweig – Wasserkreisläufe neu denken.
In: Zentralblatt für Geologie und Paläontologie, Teil I, 2019 (Heft 1), pp. 111-118. Schweizerbart´sche Verlagsbuchhandlung, Stuttgart, ISSN 0340-5109,
[Article]

2018
Rühl, Johannes ; Lutze, Robert ; Engelhart, Markus (2018):
Increasing biogas yield for a demand-driven mesophilic sludge digestion using WAS by adjusting ist properties – influence of SRT and temperature in activated sludge process.
10th Eastern European Young Water Professionals Conference, Zagreb, Kroatien, 07.-12.05.2018, [Conference or Workshop Item]

Lutze, Robert ; Rühl, Johannes ; Engelhart, Markus (2018):
Comparison of CSTR and AnMBR for high-solid digestion of WAS and high shares of float sludge from the dairy processing industry.
Industrial Water 2018, Frankfurt a. M., 27.11.-29.11.2018, [Conference or Workshop Item]

Engelhart, Markus (2018):
Optimierte Energieerzeugung und Energiespeicherung auf Kläranlagen.
Roadshow Nachhaltige Entwicklung, Schwerin, 22.03.2018, [Conference or Workshop Item]

Engelhart, Markus (2018):
Treatment of Industrial Wastewater – The Challenge of Maintaining Energy and Resource Efficiency while Removing Organic Micropollutants.
Chinese Academy of Sciences, Shanghai, China, 12.04.2018, [Conference or Workshop Item]

Engelhart, Markus (2018):
Tendenzen in der Industrieabwasserbehandlung – Energie- und Ressourceneffizienz vor dem Hintergrund der weitergehenden Abwasserbehandlung.
89. Darmstädter Abwasserseminar, Darmstadt, 08.11.2018, [Conference or Workshop Item]

Engelhart, Markus (2018):
Wasserkreisläufe in der Industrie – Weiter- oder Wiederverwendung um jeden Preis?
Akademisches Viertel, Darmstadt, 19.12.2018, [Conference or Workshop Item]

Ante, A. ; Bennemann, H. ; Blöcher, C. ; Engelhart, Markus ; Fitzke, B. ; Geißen, S.-U. ; Hauswirth, M. ; Kozariszczuk, M. ; Leonhäuser, J. ; Rother, E. ; Sagawe, G. ; Schließmann, U. ; Track, T. ; Willner, A. ; Ziemer, C. (2018):
Industriewasser 4.0 - Potenziale und Herausforderungen der Digitalisierung für die industrielle Wasserwirtschaft, Positionspapier DECHEMA e.V.
Frankfurt am Main, DECHEMA, ISBN 978-3-89746-210-6,
[Book]

2017
Lutze, Robert ; Rühl, Johannes ; Blach, Tobias ; Engelhart, Markus (2017):
Facing drawbacks in process stability of anaerobic sludge treatment at high shares of energy-rich co-substrates using biomass retention by microfiltration.
15th IWA World Conference on Anaerobic Digestion "AD-15", Beijing, China, 17.-20.10.2017, [Conference or Workshop Item]

Rühl, Johannes ; Lutze, Robert ; Engelhart, Markus (2017):
Use of thermal pressure hydrolysis to increase degradation of readily biodegradable fraction of waste activated sludge for demand-oriented biogas production.
15th IWA World Conference on Anaerobic Digestion "AD-15", Peking, China, 17.-20.10.2017, [Conference or Workshop Item]

Lutze, Robert ; Engelhart, Markus (2017):
Membrane digester for sludge treatment of municipal WWTPs – Benefits and drawbacks.
8th IWA Specialist Conference on Membrane Technology for Water and Wastewater treatment, Singapur, 05.-09.09.2017, [Conference or Workshop Item]

Engelhart, Markus (2017):
Kreislaufschließung im Prozesswasserbereich – Herausforderungen und Lösungsansätze.
Industrielle Wassertechnik für die Zukunft - 40 Jahre EnviroChemie, Rossdorf, Deutschland, 15.09.2016, [Conference or Workshop Item]

Lutze, Robert ; Rühl, Johannes ; Engelhart, Markus (2017):
Membrane digester as key unit of sludge treatment at changing frame conditions.
IWA Specialist Conference on Sludge Management "SludgeTech 2017", London, Großbritannien, 09.-13.07.2017, [Conference or Workshop Item]

Düppenbecker, Bernhard ; Kale, Sinem ; Engelhart, Markus ; Cornel, Peter (2017):
Fluidized glass beads reduce fouling in a novel anaerobic membrane bioreactor.
In: Water Science and Technology, 74 (4), pp. 953-962. IWA Publishing, ISSN 0273-1223,
DOI: 10.2166/wst.2017.274,
[Article]

Düppenbecker, Bernhard ; Behnisch, Justus ; Engelhart, Markus ; Cornel, Peter (2017):
Fouling mitigation in Anaerobic Membrane Bioreactors using fluidized resin beads.
In: Water Science and Technology, 76 (9), pp. 2445-2454. IWA Publishing, ISSN 0273-1223,
[Article]

Düppenbecker, Bernhard ; Engelhart, Markus ; Cornel, Peter (2017):
Fouling mitigation in Anaerobic Membrane Bioreactor using fluidized glass beads: Evaluation fitness for purpose of ceramic membranes.
In: Journal of Membrane Science, (537), pp. 69-82. ISSN 03767388,
[Article]

Düppenbecker, Bernhard ; Engelhart, Markus ; Cornel, Peter (2017):
Fluidized glass beads reduce fouling in Anaerobic Membrane Bioreactor: identification of optimum operating parameters and suitable ceramic membranes.
International Conference on Engineering with Membranes: Recent Advances in Membrane Science and Technology, Singapur, 26.-28.04.2017, [Conference or Workshop Item]

Engelhart, Markus ; Nguyen, Le Quynh Thu (2017):
Fallbeispiel zur industriellen Kreislaufschließung. ÖAWV Seminar Wien 2017: Behandlung und Mitbehandlung von industriellen Abwässern.
243, In: Wiener Mitteilungen, pp. 131-144, ISBN 978-3-85234-138-5,
[Book Section]

Engelhart, Markus (2017):
Bezugssysteme für Energiekennzahlen auf Abwasseranlagen. 50. Essener Tagung, 22.-24. März 2017.
245, In: Gewässerschutz Wasser Abwasser, pp. 20/1-20/8, ISBN 978-3-938996-51-5,
[Book Section]

Engelhart, Markus (2017):
Grundlagen von Membranverfahren in der Industrieabwasserreinigung.
pp. 312-345, DWA, DWA Wasserwirtschaftskurs P/5 Behandlung von Industrie und Gewerbeabwasser, Kassel, 01. - 03. März 2017, [Conference or Workshop Item]

Engelhart, Markus (2017):
Anwendung von Membrantechnologie zum Wasserrecycling und zur Ressourcenrückgewinnung.
Tagungsband DWA, DWA Wasserwirtschaftskurs P/5 Behandlung von Industrie und Gewerbeabwasser, Kassel, 01. - 03. März 2017, [Conference or Workshop Item]

Engelhart, Markus ; Linke, Hans-Joachim (2017):
WaReIp: Water –Reuse in Industrieparks.
In: 6. Industrie-Tage Wassertechnik, 14.-15. Nov. 2017, Dortmund, DWA, ISBN 978-3-88721-549-1,
[Book Section]

2016
Engelhart, Markus (2016):
Water Reuse and Resource Recovery in Industry.
School of Environment Science and Engineering, Tongji Universität Shanghai, China, 08.11.2016, [Conference or Workshop Item]

Engelhart, Markus (2016):
Co-Vergärung von Reststoffen aus Molkerei und Abwasseranlage.
9. MIV-Ideenbörse Forschung des Milchindustrie-Verband e.V., Fulda, 16.-17.11.2016, [Conference or Workshop Item]

Nguyen, Le Quynh Thu ; Engelhart, Markus ; Wagner, Martin ; Cornel, Peter ; Linclau, Eddy (2016):
Production integrated filtration for resource recovery from rinsing waters – a progress towards environmental sustainability.
5th IWA Regional Conference on Membrane Technology, Kunming City, China, 22. – 24.08.2016, [Conference or Workshop Item]

2015
Nguyen, Le Quynh Thu ; Engelhart, Markus ; Wagner, Martin ; Cornel, Peter (2015):
Protein recovery from chitin-extracting liquor by membrane filtration.
1st IWA Resource Recovery Conference on Bridging towards the chemical industry, Ghent, Belgien, 30.08.-02.09.2015, [Conference or Workshop Item]

Engelhart, Markus ; Nguyen, Thu Le Quynh ; Wagner, Martin (2015):
Einsatz keramischer Membranen zur Proteinabtrennung bei der Verarbeitung von Garnelenschalen.
DMGT – Tagung Neue Entwicklung in der Membrantechnik, Kassel, 11.-12.02.2015, [Conference or Workshop Item]

2014
Nguyen, Thu Le Quynh ; Engelhart, Markus ; Wagner, Martin ; Cornel, Peter (2014):
Protein recovery by selective separation using ceramic membrane.
4th IWA Regional Conference on Membrane Technology, Ho-Chi-Minh-City, Vietnam, 03.-06.12.2014, [Conference or Workshop Item]

Nguyen, Thu Le Quynh ; Engelhart, Markus ; Wagner, Martin ; Cornel, Peter ; Nguyen, Viet-Anh (2014):
Suitable technology for recovery of cleaning agents from bottle washers under consideration of local conditions.
Water Convention – Singapore Water Week, Singapur, 01.-05.06.2014, [Conference or Workshop Item]

Nguyen, Le Quynh Thu ; Lippich, Heiko ; Wagner, Martin ; Cornel, Peter ; Lutze, Robert ; Engelhart, Markus (2014):
Protein separation from alkaline process water of shrimp waste processing industry using membrane filtration.
In: Vietnam Journal of Chemistry, 52 (2), pp. 174-178. ISSN 0866-7144,
DOI: 10.15625/4876,
[Article]

2012
Nguyen, Thu Le Quynh ; Lippich, H. ; Wagner, Martin ; Cornel, Peter ; Lutze, Robert ; Engelhart, Markus (2012):
Protein separation in alkaline process water of shrimp waste processing industry using membrane filtration.
International Conference on Sustainable Concepts for Industrial Wastewater Treatment and Industrial Zones Management, Hanoi, Vietnam, 10.-11. November 2012, [Conference or Workshop Item]

2011
Lutze, Robert ; Stegmann, S. ; Engelhart, Markus ; Nguyen, Le Quynh Thu ; Wagner, Martin (2011):
Wertstoffgewinnung mittels Membrantechnologie in Vietnam unter Berücksichtigung lokaler Faktoren und Produktionsprozesse.
DECHEMA/DWA Industrietage Wassertechnik, Frankfurt am Main, 07.-08. November, [Conference or Workshop Item]